Our case of the month for April was one involving E Max crowns by Ivoclar, which is our opinion, give the best aesthetic results. In the past, tooth coloured dental crowns had a layer of metal underneath for strength with the ceramic bonded on the outside. Now these could look perfectly acceptable but there were issues. Having two layers means that more of the underlying tooth has to be cut down to accommodate the material. For any of you that has read any of our posts knows that we believe in minimally invasive dentistry, cutting away more tooth than necessary just does not sit right with us. Another issue with metal ceramic crowns is that the metal layer may become visible over time as the gums recede which gives that classic grey line around the tooth. Not very desirable. One of the main advantages of ceramic crowns is that there is no metal underneath and this grey line will never be an issue.

The aesthetic qualities of E max crowns are second to none. Our case shows that the crowns can be fully customised with translucency at the edges, varying shades, light reflection and opaque areas to name a few. The skill of the dental technician plays a huge role here and we work with some excellent laboratories know for excellence.

For our case, Ceramic Studios in Kensington made the wonderful E max crowns fully which were fully customised.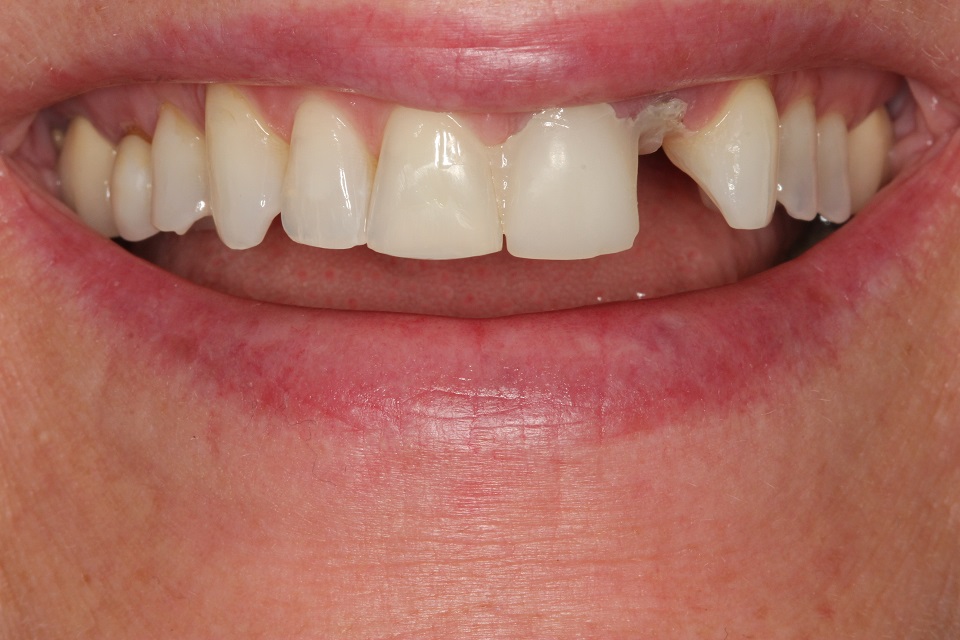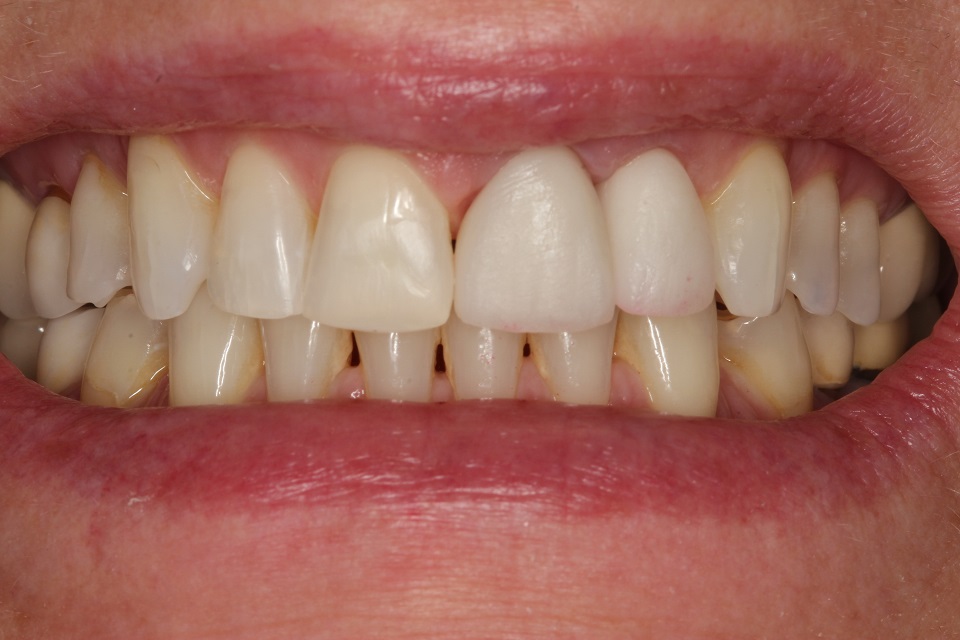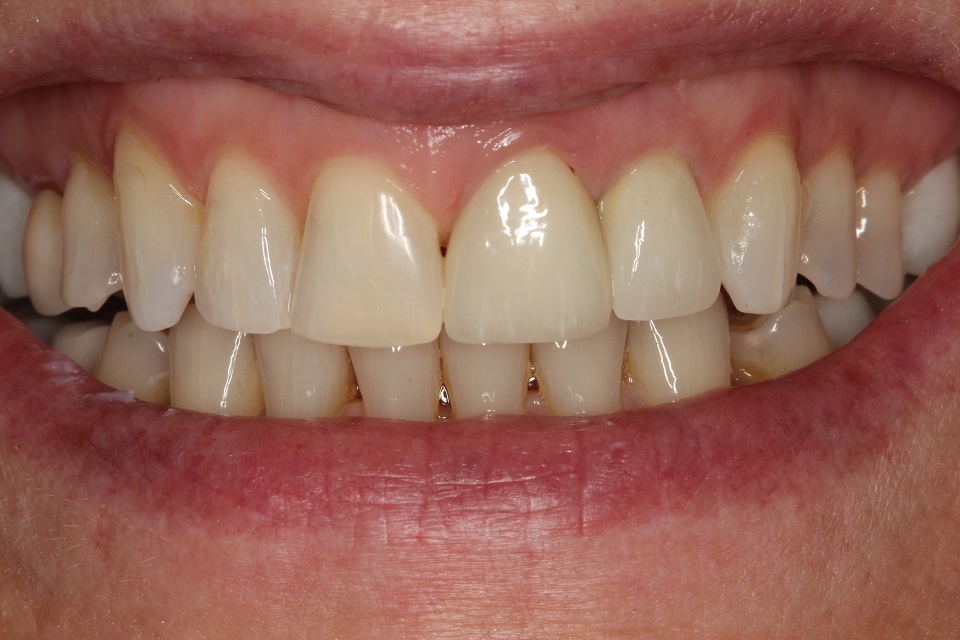 The photos here show the workflow of the treatment. Unfortunately, our patient lost a front tooth biting on something hard during. After some wonderful root canal work by Dr Molina , Dr Patel was able to re build the teeth and place dental crowns to restore the not only the aesthetics but also the function. The key with such a demanding cosmetic treatment is going through the stages carefully. This involved a try in stage of the crowns to check for fitting, shape, size and bite. Once verified, we then send our patient straight to Ceramic Studios for full characterisation at the laboratory. This is where the magic happens with those final touches making all the difference. Once we are all 100% happy, the crowns can be fitted. Although there are a few visits and some travelling around, it is well worth it for your front teeth!

If you are in need of crowns and would like the very best treatment possible, please contact us or book a free video consultation and we will discuss how we can help you.