Our case of the month for July 2021 is quite a complex one involving multiple ceramic crowns after an accident during the first lockdown. Our patient, Xavier, had a cycling accident where he fractured 3 of his front teeth. Now with any trauma case, there is a certain way to handle the situation and it is important not to rush into a specific treatment. The reason being is that once the teeth and gums have been damaged, the consequences may not be apparent for several weeks or months. Hence the use of provisional materials such as composite and temporary crowns are vital during this healing phase.

Periodontal or gum health is paramount also and we needed to spend some time stabilising the gum health with conventional and laser treatments. Beata Kynsak did a wonderful job using Waterlase i Plus and the Epic 10 diode laser with a complete transformation from inflamed , swollen gums to a pink, firm attached gum line. Laser dentistry, although not new, is still a rarity across our profession but we are firm believers in the technology and have many years of experience highlighting great results.

Once the gums were stable, provisional crowns were made using a diagnostic wax up. This is where our laboratory, Ceramic Studios, re create the teeth using digital means to provide us with a prototype of the final teeth. We can use this guide to define our preparations of the teeth, make the temporary teeth and allow our patients to see what the final crowns can look like. Our temporary crown material of choice is Luxatemp; the gold standard.

After some time in the temporary crowns, we were ready to proceed with the final crowns which were E Max all ceramic crowns, again the gold standard when it comes to aesthetics. There is no better. Ceramic Studios did a great job and just take a look at the before and after results: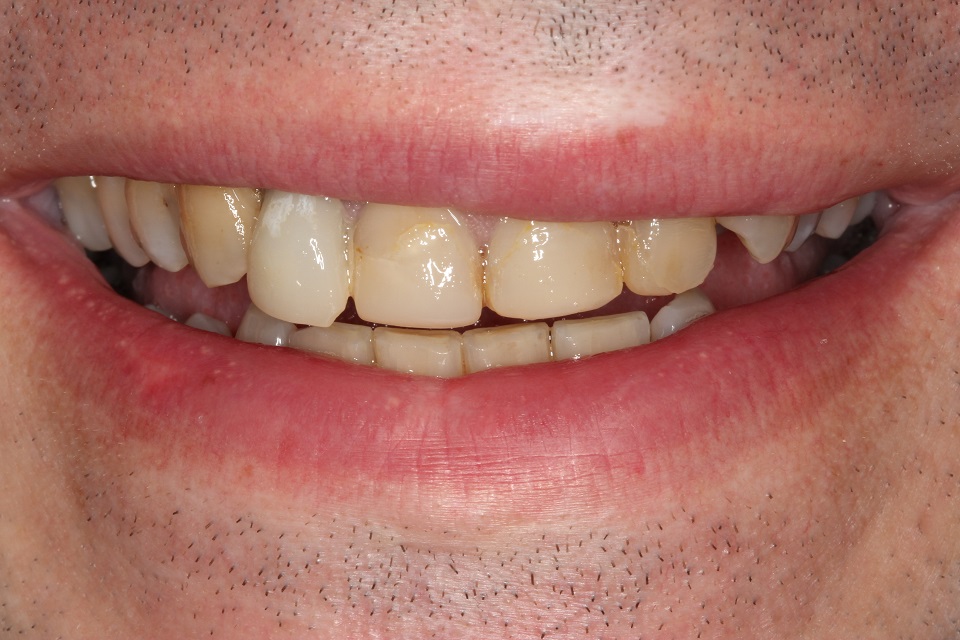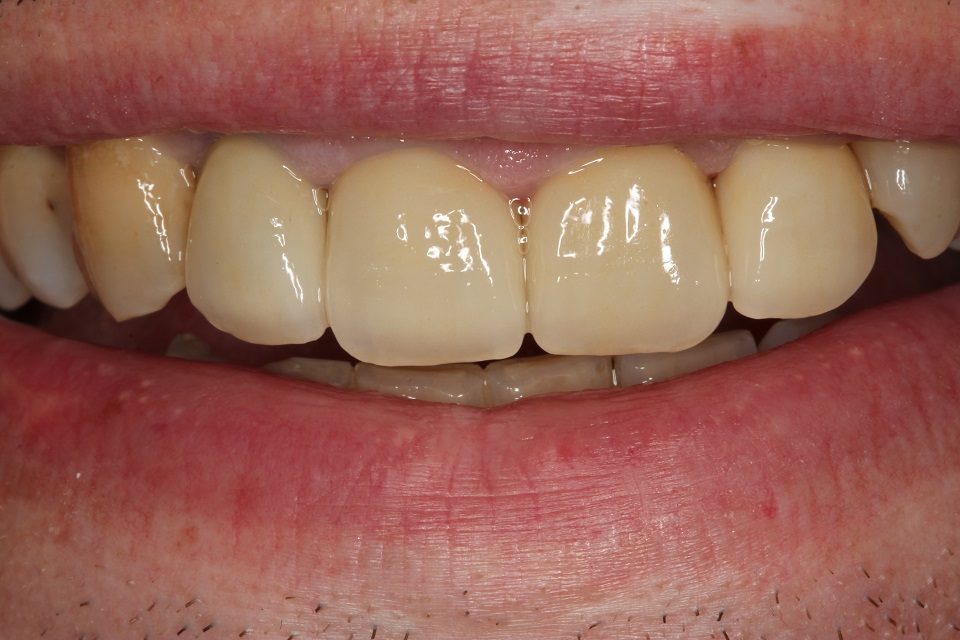 The difference is astounding and really life changing. This is dentistry at it should be done with careful, meticulous attention to detail and taking time to ensure the end result is the very best that it can be. Rushing this type of treatment is really not worthwhile.

If you are considering aesthetic dental treatment this year, please arrange a free video consultation with us. There are many wonderful treatments available and we will guide you with honesty and care as we would want to be treated ourselves.