Our case of the month for June 2021 was one where spaces were closed using cosmetic bonding or teeth bonding. Often there are spaces between teeth which are either natural, developmental, after orthodontic treatment or following a trauma. One of the simplest ways to close the spaces is via bonding. Tooth bonding is a non invasive treatment where the tooth is added to using composite white filling material. In the case of closing gaps, there is absolutely no need to cut the tooth at all. The treatment is carried out in one visit and usually takes around 30 minutes per tooth. We would advise whitening prior to treatment so that the lightest shade of composite possible can be used. After all, teeth can be whitened but composite will stay the same colour.

Maintenance is easy with bonding but necessary. Over the time, the bonding will require polishing, repair, re layering or complete replacement. This is because composite is essentially a plastic and will degrade over time. The alternative option are porcelain veneers which are more durable and colour stable but often the underlying tooth will require shaving down. This is fine with a heavily filled tooth but not advised on a virgin tooth.

Our case is one where gaps next to the canine teeth were closed with composite bonding using the Garrison anterior matrix system by Dr Nissit Patel. Natural, aesthetic and completely pain free!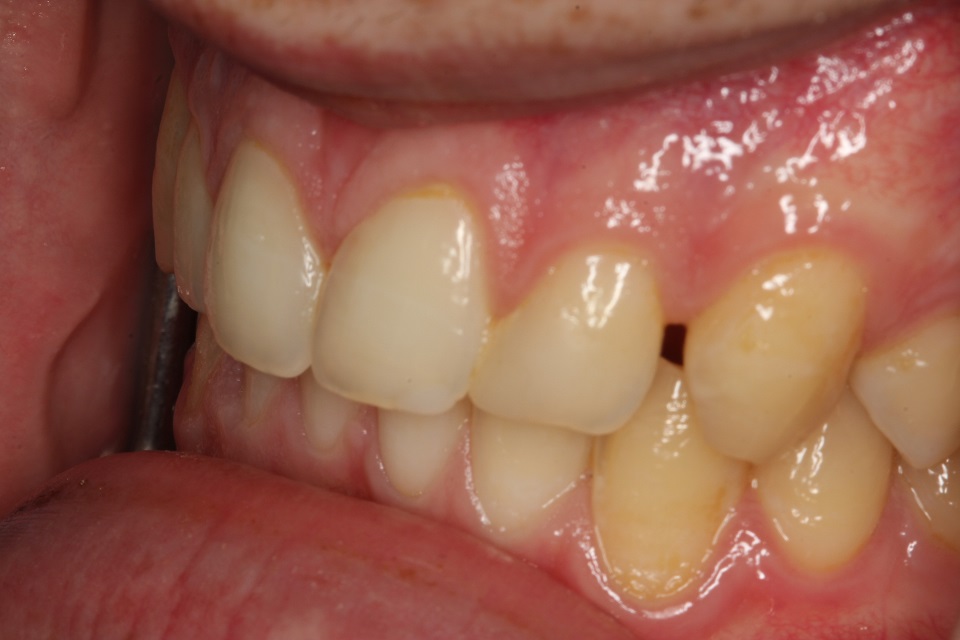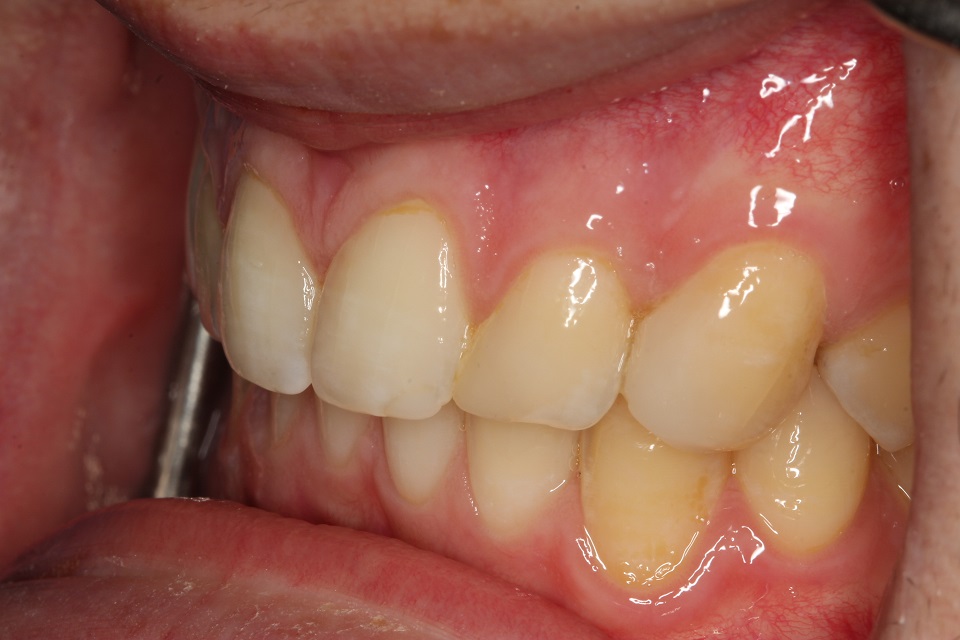 Our fee for bonding is £250 per tooth. Contact us for an appointment or book directly online.