It's been a while since our last Case of the Month! Something called Corona Virus stopped us from working for a couple of months and we have been working extremely hard since then catching up and sorting out the dental health of Fulham residents and Londoners in general. In fact we have had clients from Yorkshire, Lincolnshire, Dorset and even the USA coming to see us post lockdown.

The case we would like to post to cover the last 5 months since our last one is one that really personifies what we do here at Progressive Dentistry. The treatment involved lingual braces, teeth whitening and teeth bonding. There was no drilling of the teeth, no needles, no pain and all at an affordable price scale.
The initial problems we were faced with included some crowding of both the upper and lower front teeth, quite severe wear and tear and discolouration: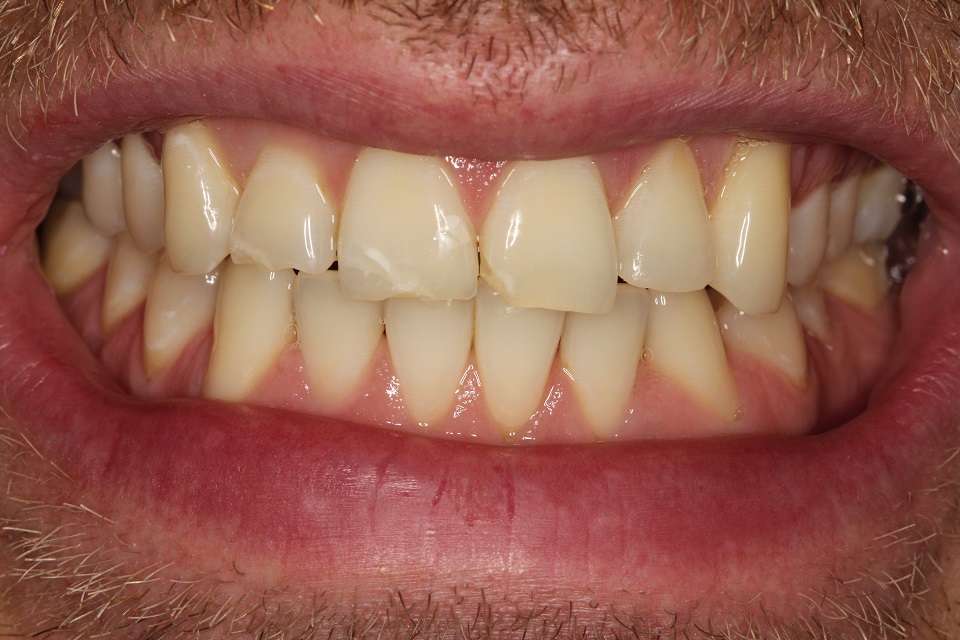 The course of lingual braces lasted just a few months. Being placed on the inside of the teeth, this type of orthodontic appliance is invisible making it unique compared to other teeth straightening systems such as Invisalign, 'train track' braces for example. Teeth whitening with Philips ZOOM LED in chair whitening provided an instantly whiter smile which was followed by a take home kit to really hit the optimum level of brightness.
Teeth bonding completed the treatment which is where the worn areas are re layered and built back up using composite resin such as Empress Direct The change is dramatic as can be seen below: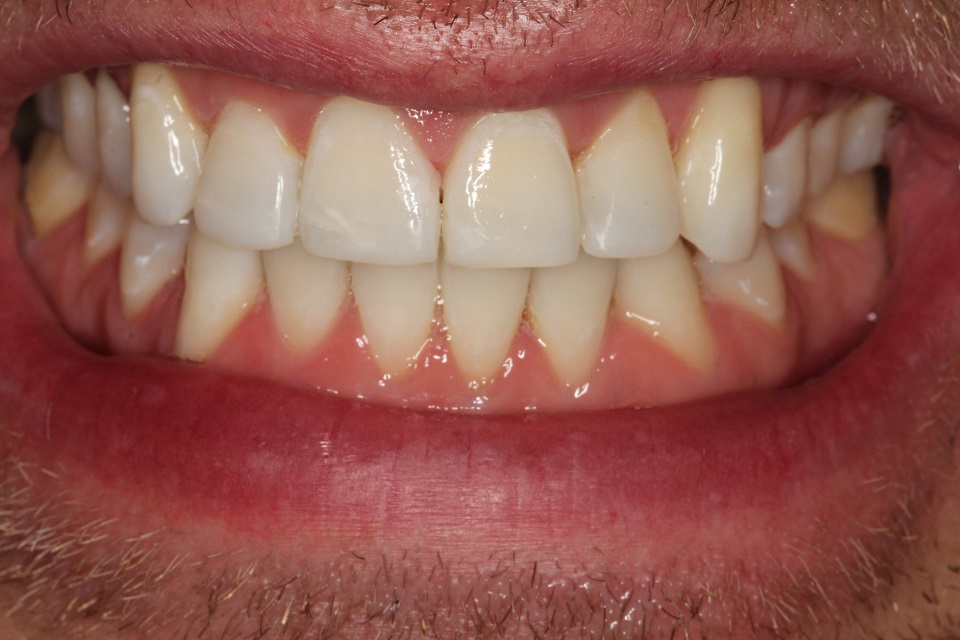 Wow! A great new smile within just a few months using minimally invasive dentistry.
If you would like to transform your smile post lockdown, there is no better time. We have improved our practice to offer a safe environment for treatment and measures have been implemented that reduce risks for staff and patients alike.

Why not arrange your free video consultation from the comfort of your own home. Appointments are available 7 days a week with Dr Nissit Patel, our Clinical Director. Welcome to the new norm!