If you are undergoing orthodontic treatment at this present time, I can appreciate that it is probably quite a worry about when your next appointment may be. After all, orthodontic treatment is all about seeing progress for teeth straightening and it is unlikely the next adjustment or review appointment will be for some time yet.

However, it is important to stay positive and remember the fact that things will return to some level of normality in the near future and that teeth can always be straightened despite the time delay!

On that note, I thought it would be useful to discuss orthodontic emergencies and how to manage them at home during lock down. The most common types of problems encountered listed below with some helpful tips on how to manage them at home.

BRACKET COMES LOOSE

This is a very common orthodontic emergency and can be very annoying. In most cases, the bracket will simply slide on the wire it is attached to.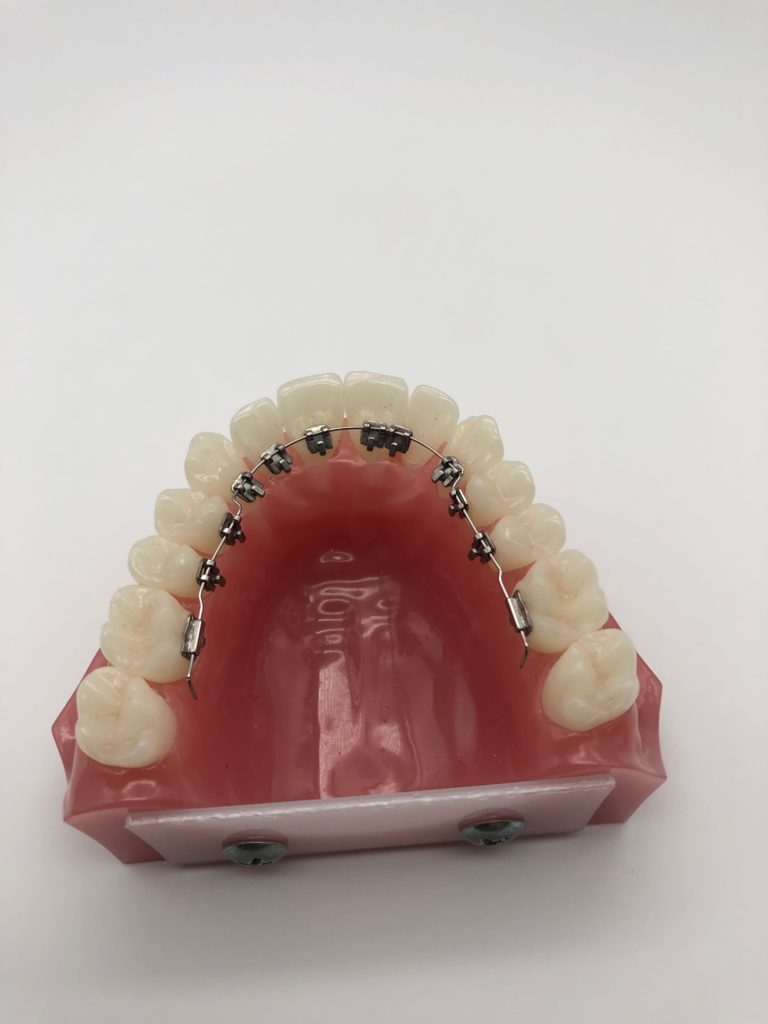 The most simple way to deal with this is to use orthodontic wax over the bracket to hold it in place until you can eventually visit the orthodontist. Silicone putty can also be used but your dentist would need to provide this for you as it has to be a dental putty and not one found in hardware stores.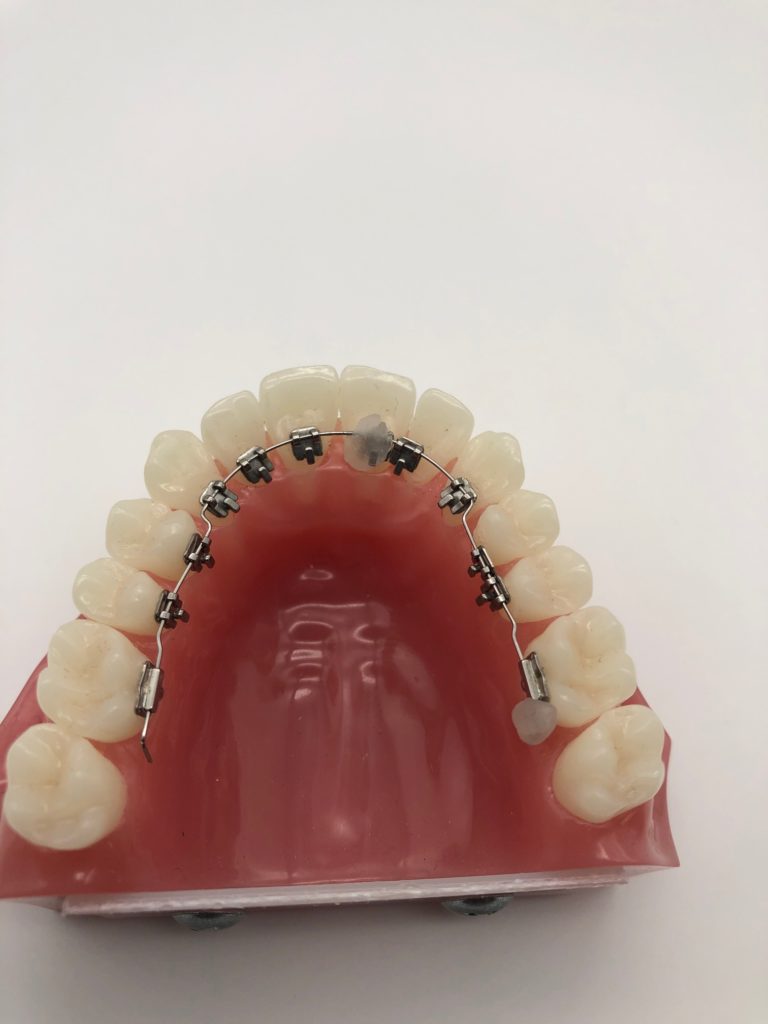 WIRE STICKING OUT

This can be incredibly annoying and sharp on the tongue or cheek. If the wire is quite long, it can be cut using wire cutters or nail scissors if the wire is thin. However, make sure who ever is cutting the wire holds the end so that a piece does not fly down the back of your throat!

If the wire is short, orthodontic wax can be used.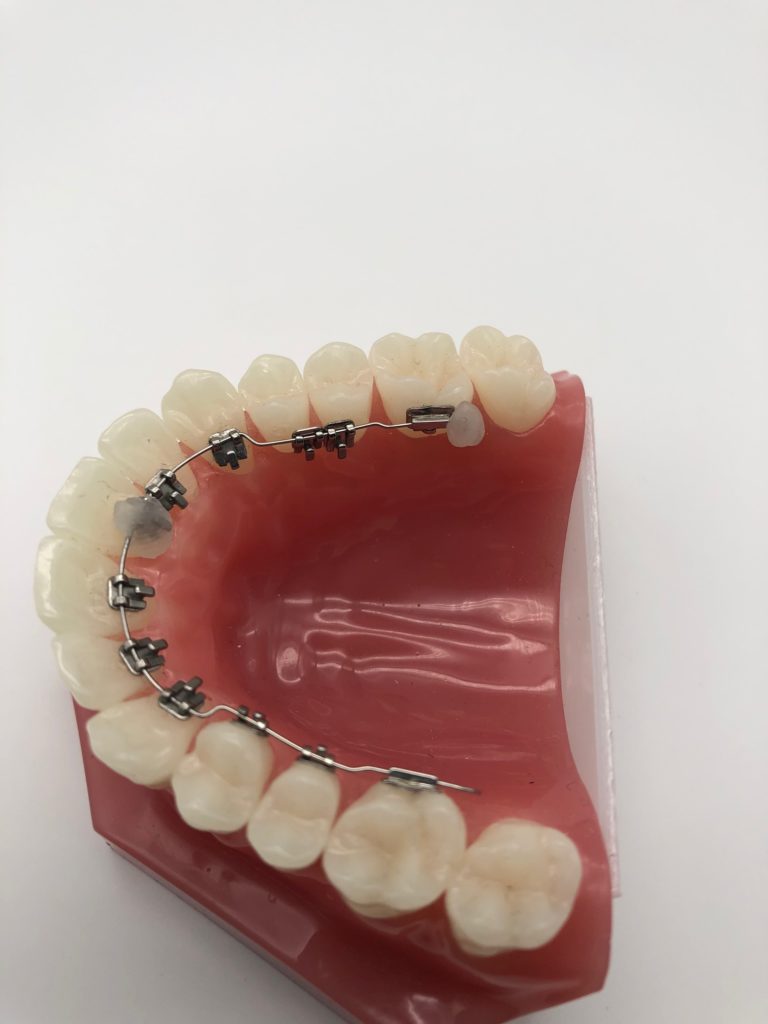 WIRE FRACTURE

In the case of the wire fracturing fully, I would advise pulling the wire fully out. Ideally, hold the wire with a tool that can lock into place and pull horizontally in gentle tugging action. This should be done for both fragments of the wire.

LIGATURE LOOSE

Sometimes, stain less steel ligatures are used around brackets to keep the wire firmly within the bracket slot. These are tied around the bracket, curt short and tucked under the wire. Sometimes they become loose and can irritate the tongue.

At home, you should be able to find a pencil with an eraser end. Use the soft end to push the ligature lie back down and ideally under the wire. This way, it will prevent it from coming back up again.

If the tie has begun to unravel, then it will be worth trying to remove it fully but twisting in an anti clockwise direction. It should then come apart easily.

BROKEN ELASTICS

Elastics are often used connecting brackets to close space between teeth. If this snaps, it is best to try and remove the elastic fully. Again, use an tool that can lock onto the elastic and try to unhook from the bracket at the top and bottom. However, if the elastic has been placed underneath the wire with separate ligatures to hold the wire, this will not be possible. In this case, just try to cut away the broken part using nail scissors.

STAINED ELASTICS

The elastics will often become stained after eating foods such as curry or drinking red wine. Sorry, this is not an emergency!

LOST INVISALIGN ALIGNER

If you are using Invisalign aligners and lose one, simply revert back to the previous one and use this as a retainer. Contact your dentist and Invisalign will be able to make another aligner for you. There is usually a charge for this. The key is to keep the aligners safe. Treat them like precious jewellery.

CRACKED ALIGNER/ RETAINER

If your aligner or retainer cracks, as long as it fits well, it will still be fine to continue using it until the next visit to the dental practice. Even if a piece breaks off, it is better to use the remaining part than not at all especially for a retainer

SUMMARY

During this unprecedented time, visiting us or your local dentist is not possible. However, hopefully this information was of some help and keep you going until restrictions are lifted and everyday treatments can resume.

Feel free to contact me:
nissit@progressivedentistry.co.uk
Video consultations available 7 days a week via the home page of the website
T 0207 7311162